THE WARRIOR FLEET
Massive continuous investment in new trucks - expertly designed for safety and comfort.
Warrior takes pride in our fleet
Massive Continuous Investment in New Trucks
Annual purchase of brand new trucks to ensure entire WARRIOR fleet is less than 2 years old
Expertly Designed for Safety & Comfort
Strategically partnered with the largest Freightliner dealer and its engineers to design a full 'WARRIOR' spec with the highest combination of Safety Technology and Driver Comforts

Cascadia
WARRIOR has standardized its fleet around the industry-leading Freightliner Cascadia platform.
The specially-designed "WARRIOR" Freightliner Cascadias are the latest model year (2021/2) and are loaded with features, comforts, and the most advanced safety technology.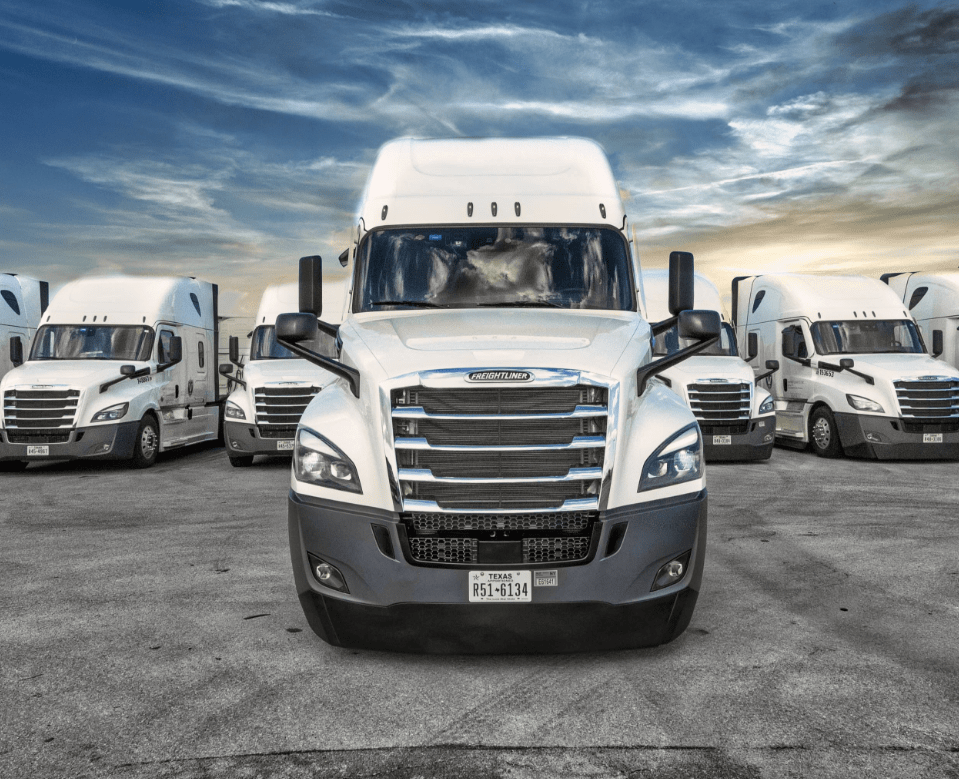 Flat Panel Screen TV
Microwave
Fully Automatic
Sirius XM Satellite Radio
Refrigerator
Upgraded Mattresses
Inverter to Plugin Appliances
Rear bunk A/C Controls
Premium Lighting
SAFETY TECHNOLOGY
We've made the layout of the new Cascadia even better than previous models. The new Cascadia's interior is designed for driver comfort and productivity, combining innovative technology with ergonomic design.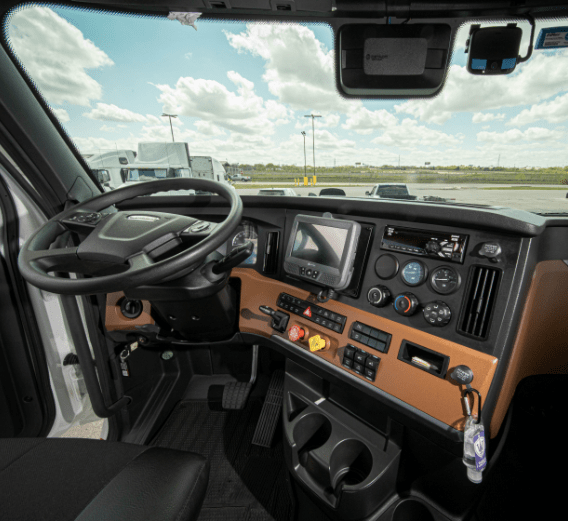 Equipped with Detroit Assurance 5.0 package –
the latest in advanced safety technology
Forward Collision Warning & Mitigation
Lane Departure Warning
Right-side Object Detection
Street sign information on the dashboard,
including speed limit, traffic, and caution/
warning signs
Enhanced forward-looking camera detects
pedestrians (stopped and moving)
Automatic high/low headlight beams
Automatic windshield wipers
DRIVE WITH WARRIOR LOGISTICS
Join WARRIOR LOGISTICS as a Professional Driver and Move Your Career Forward With One Of The Industry's Largest Transportation Companies.